Turkey Frees Some Hostages
Nov/07/2017 Archived in:
Turkey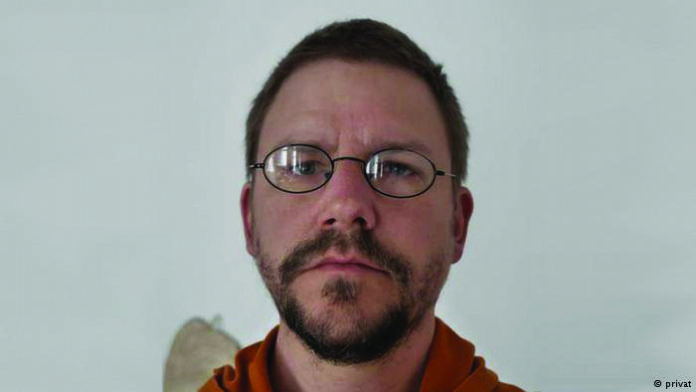 Peter Steudtner



By Muriel Mirak-Weissbach
– Special to the Mirror-Spectator
BERLIN — The news on October 26 that a Turkish court decided to release German human rights activist Peter Steudtner from prison, and even allow him to leave the country, was not expected and was greeted by sighs of relief. But it is by no means the end of the story. Although he and seven other political prisoners were liberated, the charges against them have not been dropped and the trial is scheduled to continue on November 22. If convicted, those accused of belonging to and supporting a terrorist organization could be sentenced to up to 15 years in prison. Green Party political leader Claudia Roth correctly commented that there was "no reason for calling off the alarm," since the release did not mean acquittal. Although Steudtner would be tried in absentia (as it would be foolhardy for him to return to Turkey for trial), the policy of political persecution of perceived enemies of Turkish president Recep Tayyip Erdogan has not ended. There are still ten German citizens sitting behind bars in Turkey on politically motivated charges, among them Deniz Yücel, not to mention the masses of other innocent prisoners with different passports.
Although Turkish authorities denied that there had been any diplomatic mediation leading to the release, it was former Chancellor Gerhard Schroeder who reportedly intervened personally with Erdogan in September. German Foreign Minister Sigmar Gabriel, who proposed the idea and got the backing of Chancellor Angela Merkel, stated officially that he was "grateful to Gerhard Schroeder for his mediation," adding that it was an initial sign of relaxation of tensions. "The Turkish government had kept all its promises," he said. "Now we have to work further for the release of the other prisoners." Justice Minister Heiko Maas also called it an "encouraging sign" and pledged that Berlin would continue to pursue the release of all. Steudtner himself left no doubt that there had been a diplomatic intervention when he expressed his gratitude upon release to "all those who supported us legally, diplomatically and with solidarity."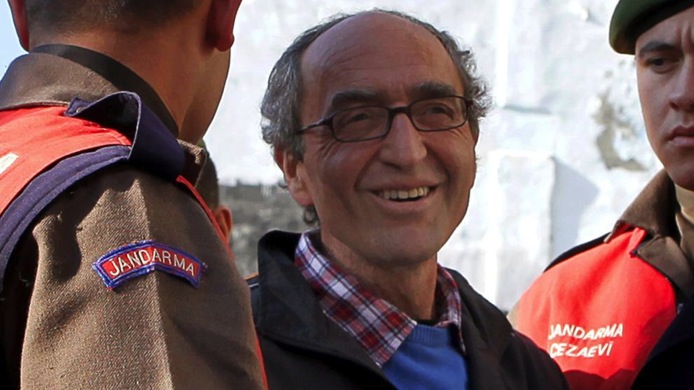 Dogan Akhanli
Why Erdogan Backed Down
Although the official line from Ankara is that the release was merely proof of the independence of the Turkish justice system, there seems to be little doubt that it was the result of rethinking on the part of Erdogan. He had made clear in remarks at the July G20 meeting in Hamburg that he had designated Steudtner as allied to the forces behind the failed coup attempt last year, when he said the international seminar that the human rights activist was attending was a "continuation of July 15…" Later that month, Erdogan criticized Germany for not allowing himself and other officials to speak there in public, but charged that "your agents come here … and divide my country."
Der Spiegel
magazine presented two conclusions to be drawn from the release. First, that, "Talking to Erdogan is worthwhile." The reason, according to this analysis, is that Erdogan suffers from an inferiority complex and, despite domestic achievements, feels that he is not duly appreciated on the international stage. He needs to be stroked. The magazine points to French president Emmanuel Macron's success in getting two French journalists freed, as a result of his having called the Turkish president regularly, asking his views on world political affairs, etc. The second conclusion is that Erdogan does "respond to pressure." Here, the shift in German policy announced by Gabriel, regarding tightening travel advisories for Germans and especially economic measures affecting investments and trade, did have an impact. The overall lesson to be learned, according to the magazine, is that the German government should continue with a "combination of dialogue and pressure."
This involves a delicate balancing act. If Germany can tighten the screws on economic cooperation and could even, as some parties are proposing, lobby inside the EU for cutting financial support associated with the process toward EU membership, or even explicitly terminate that process, that could undermine the anti-Erdogan opposition more than punish Erdogan himself. Furthermore, as has been reiterated from diverse quarters, Turkey's role in the refugee crisis has to be acknowledged and secured, out of humanitarian concerns for the millions of refugees.
On the Personal Level
Anyone who saw Peter Steudtner on television, immediately after his release, thanking those who had supported him and then saw how, upon his return to Berlin, he was escorted out of the airport to join his family, without any contact with the press or well-wishers, could well imagine what emotional and physical stress those months in a Turkish prison had wrought. Writer Dogan Akhanli, a German citizen of Turkish heritage, had been arrested while on vacation in Spain on orders to Interpol from Turkey and held there for two months, until the Spanish government officially rejected Erdogan's demands that he be extradited to Turkey, for crimes he had never committed. Akhanli was allowed to return home to Cologne shortly before Steudtner and his colleagues were freed. In an interview with
Der Spiegel
, Akhanli provided a sobering account of what life is like for a freed suspect. The mood in the Turkish community in Germany, he said, "has become enflamed as never before." When he arrived at the Cologne airport, he was verbally assaulted by a man who shouted at him in Turkish, accusing him of being a traitor to his homeland. The prize-winning author said the scene had been orchestrated so as to grab the attention of the press, and that he thought that the Turkish authorities might have been behind it, though he could not prove it. In his home town Cologne, he experienced hostility from taxi drivers of Turkish descent, who recognized his face and treated him with disrespect or scorn.
When he was hauled out of his hotel room while on holiday in Spain, he said he did not immediately realize how serious the situation was. As a German citizen, he thought he would be safe in Spain, but then after he saw the enormous press echo in Germany and the public statements made by German government politicians, he realized how serious the situation was.
Asked to explain why such charges had been brought against him, which included association with terrorists, even rape, he said, "I have given many speeches about the Armenian Genocide. This made me a state enemy of Erdogan. I fared like the writer Asli Erdogan and the journalist Deniz Yücel. It is well known that we sympathized with the Gezi Movement and that we are for non-violent resistance, for democratization. Erdogan persecutes us, to terrorize civil society."